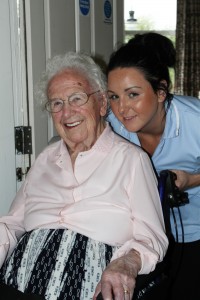 The adult social care system has begun to collapse, said the chair of the UK Homecare Association.  Last year   It follows a warning from the president of the Association of Directors of Adult Social Care last year that collapse was imminent.  (You'll find the news further down this blog.)
It comes  when there are more older people than ever, and more needing care.  Age UK said that a million people were facing catastrophe because funding wasn't available for them. The government says an extra £2bn is being invested in social care.  That's what it said several months ago.  'Is being' is present continuous; so where is the money going?
Several weeks ago Wales TV interviewed domiciliary care agencies who were doing their best to make ends meet and keep their carers employed. Their hearts were in their business.  But more than one had had to close because they simply couldn't make ends meet.
Having not enough carers means poorer care, says today's BBC report.  But that doesn't happen in our homes.  It is, however, a terrible strain on our home managers and senior care teams, who often work long, long hours to fill in.  (If you are interested in working for us, or you know someone else who is, look on our website and contact us straight away!)
Caring for frail, older people is something that can't be automated.  People need people.  And generally those who work as carers do it because they have a calling – they have compassionate, nurturing souls.
We value our carers.  We pay them more than the minimum wage, we give them good training, and we pray for them.   The training includes learning how to look out for one another as well as taking care of themselves and our residents.
It doesn't come cheaply.  Committing to the level we feel God is calling us doesn't mean charging the highest fees we can.  More than anything, it means trusting God to provide everything we need.  The term 'trustees' has a deeper meaning for those who are responsible for our work!  (Think about it, and do pray with us.)   
Last year they took a tremendous step in faith that called for even more carers.  We invested in a programme of enhanced dementia care in our homes.  It's called 'Humming Bird', and it's where specially trained carers  engage residents with dementia frequently with notes of encouragement on topics that are personal to them.
Our Director of Care will be talking about this at our Faith in Seniors event in Leicester, on May 13th.  You can come and bring your questions!  To book, go to
https://www.pilgrimsfriend.org.uk/Event/pfs-annual-conference-2017-faith-in-seniors