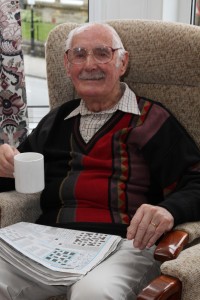 How will you avoid loneliness in your old age?  It might be the most important thing you could plan for, more than your pension, perhaps.
Because loneliness can not only  lead to depression, which reduces blood flow to the brain and increases the risk of dementia, but simply having feelings of loneliness increases the risk of dementia significantly in old age.
These were the findings of an important longitudinal study by Professor Bob Wilson and his team at the Center for Aging, Rush University, Washington, were published in 2007 in the Archives of Psychiatry, now JAMA Psychiatry.  Now you can read it here:  http://archpsyc.jamanetwork.com/article.aspx?articleid=482179
Which makes today's news that one million older people are 'chronically' lonely particularly worrying.  And that number will rise to a million and a half by 2028 as Britain's ageing population increases. [i]
The study, by Age UK and the Campaign to End Loneliness issued a statement saying, '"Mounting evidence shows loneliness has a serious impact on our mental and physical health – which in turn can lead to greater reliance on health and social care services – making it an issue we can ill-afford to ignore.'
They say that the answer is for local authorities to set up community services to tackle the problem.  But local authorities have been busy closing down community centres over the past few years and the signs are that they are not going to stop now.  There simply isn't the money.  A survey of the Directors of Adult Social Services (DASS) last year showed that many knew that the cuts they were having to make, because of slashed budgets, are going to affect older people's quality of life.
But doesn't it make you wonder –  why are older people so lonely?  What are the root causes? Is there a common theme that could be addressed?  Reports show that loneliness affects men more than women, for example, as men tend to make fewer social connections in life.
And why should we automatically assume that 'fixing' loneliness is a duty of the State?  If every single one of us, each individual that is, went back to the Christian principle to 'love your neighbour as yourself' would that be the answer?   Or is that just Pollyanna thinking?
[i] http://www.mirror.co.uk/news/uk-news/over-one-million-older-people-5041785