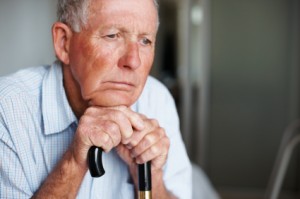 A report by the Institute of Health Equity at University College London showed that although we can expect to live longer, the line on the graph isn't rising as fast as it used to.  Before 2010, average life expectancy at birth in the UK for women was increasing by one year every five years. Now it is one year every ten years.  For men it was increasing at a faster pace of an extra one year every three and a half years.  Now it is one year for every six years. The report was initiated by Sir Michael Marmot, director of the Institute, and his comments came as no surprise.
Death rates have been rising amongst people aged 80 year and older since 2010.  Last year showed the biggest spike for almost fifty years – a 5% increase in mortality rates in just one year, and the highest since World War Two.  Most were among elderly women.
See https://louisemorse.com/frail-old-ladies-cast-aside-social-care/)
I wonder if , in our fragmenting society, we're seeing an increase of death-by-loneliness?
Sir Michael Marmot implied that there was a link between "miserly" levels of spending on health and social care in recent years, at a time of rising health need linked to the ageing population.  He said it had affected the amount and quality of care older people receive.  Councils have closed Day Centres, and the meals on wheels services that brought human contact into solitary lives have been abandoned.
Age UK estimates that for over 4 million people, television is their only companion.  Feelings of loneliness increase the risk of dementia and can lead to an early death.
The best antitode to feelings of loneliness is a sense of belonging, of being part of someone's 'bundle of the living', as Samuel puts it (1 Samuel 25:29).  God designed people to be alongside one another; to care for one another.   Most reading this blog will be part of a family, a circle of friends, and probably, to a church.  It's good to hear about churches reaching out to the lonely around them.
In the current issue of the Pilgrims' Magazine there's news of a 'Neighbourhood Chaplain' programme, that has been tried and tested in Bedfordshire.   It offers training and support in reaching out to local communities.
It's a terrible indictment that in one of the most advanced and richest countries in the world, old people can die of loneliness.